Whew! What a busy life! And I suspect it'll get crazier. On Friday evening, we had 5 boys descend on our house to celebrate John's 8th birthday. They played dodgeball, ate cake and ice cream and pretzels and chips, watched Star Wars, played Jenga and Twister and all kinds of "war" and finally crashed in the tent outside around 2 am. Yes, we're "those parents". But they had such a great time. One child told his dad that "It was the best birthday party I've ever been to!"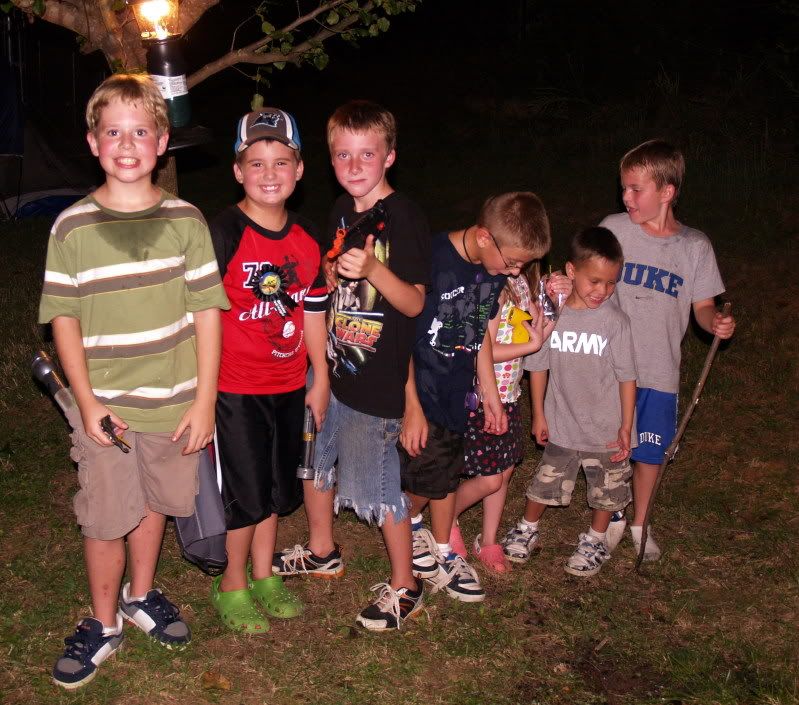 On Saturday morning, I had the privilege of attending an Awana training. Awana is an amazing children's ministry that strives to "reach boys and girls with the gospel of Christ and train them to serve Him." I have been so blessed to be a part of this ministry at our church for the past 2 years and Saturday's training served to reinvigorate me as we go into this new school year. The statistics were staggering. 70-90% of kids will leave their faith during the college years, many never to return. But of those kids who participated in a strong, Bible teaching program for at least 3 years as children, 98.2% were not only active in their churches but serving between the ages of 20-30. We have such a small window in which to reach children for God. Most children form their vision of who and what God is by the age of 6 and some 70% (or more) come to know Christ as their Lord and Savior before the age of 14. That's a big part of why I love children's ministry and I am so committed to it. And, I get the best of both worlds. I get to love on my preschoolers on Sunday morning and hang out with my 3rd, 4th and 5th graders on Wednesday night. And I even get paid a little bit to do it!
As if all that wasn't enough, we started homeschool about 3 weeks ago. And Chris kicked off Cub Scouts last night. Sarah & I will kick off Girl Scouts in a few weeks as well. On that note, gotta scoot. The laundry is calling me!