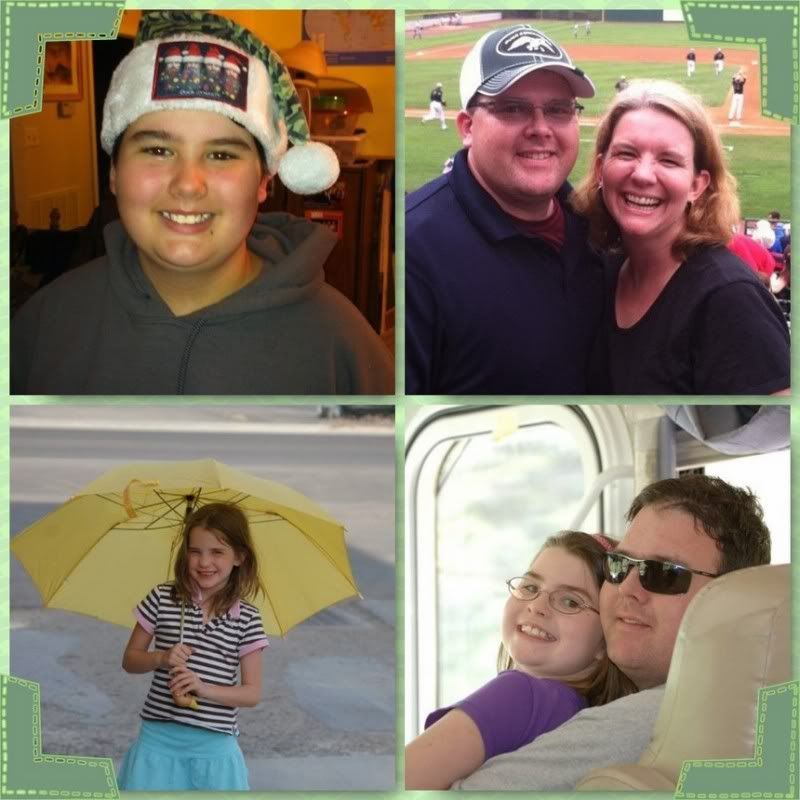 Chris & Tina and been married since 1995. Though we had never planned to homeschool, it's what God led us to in January of 2008 when our oldest was in the 1st grade and we haven't looked back (much) since. Our path has been far from smooth. We've dealt with job lay-off and role reversals when mom went to work while dad stayed home. We've handled diagnoses of depression, anxiety, learning disabilities, and chronic pain issues. But through it all we've discovered that the call to raise our children in the nurture and admonition of the Lord is about so much more than school books. We do life together as a family. Education is merely a tool and byproduct.
Through it all, God is faithful, ever present, gracious and good. And our prayer as a family is that He would be glorified.
We have three incredibly diverse children.
John, our "old soul" was born in 2001. He loves math, computers, science and building things. He struggles with reading and writing and last year was diagnosed with dysgraphia. The diagnosis has been helpful to us in that it's helped us to find creative ways to help him overcome and compensate for his difficulties with writing. He is extremely active in Boy Scouts as well as a dedicated preschool volunteer for the church.
Sarah, the princess, came along in 2003. She loves learning and especially loves memorizing. History is her favorite. Math tends to give her a bit of a hassle, though. She is the heart of our family, always quick to show compassion and consideration. She's also our "finder".
Our family was completed with the arrival of Bethany, the free spirit, in 2006. Bethany is an example of how much a child can learn just by being around her older siblings. At 7, she's still struggling with learning to read, but she has a vocabulary that rivals any child several years older. She especially loves anything having to do with animals. Bethany says that one of her talents is "crazy."